Building Brand Success Through Relationships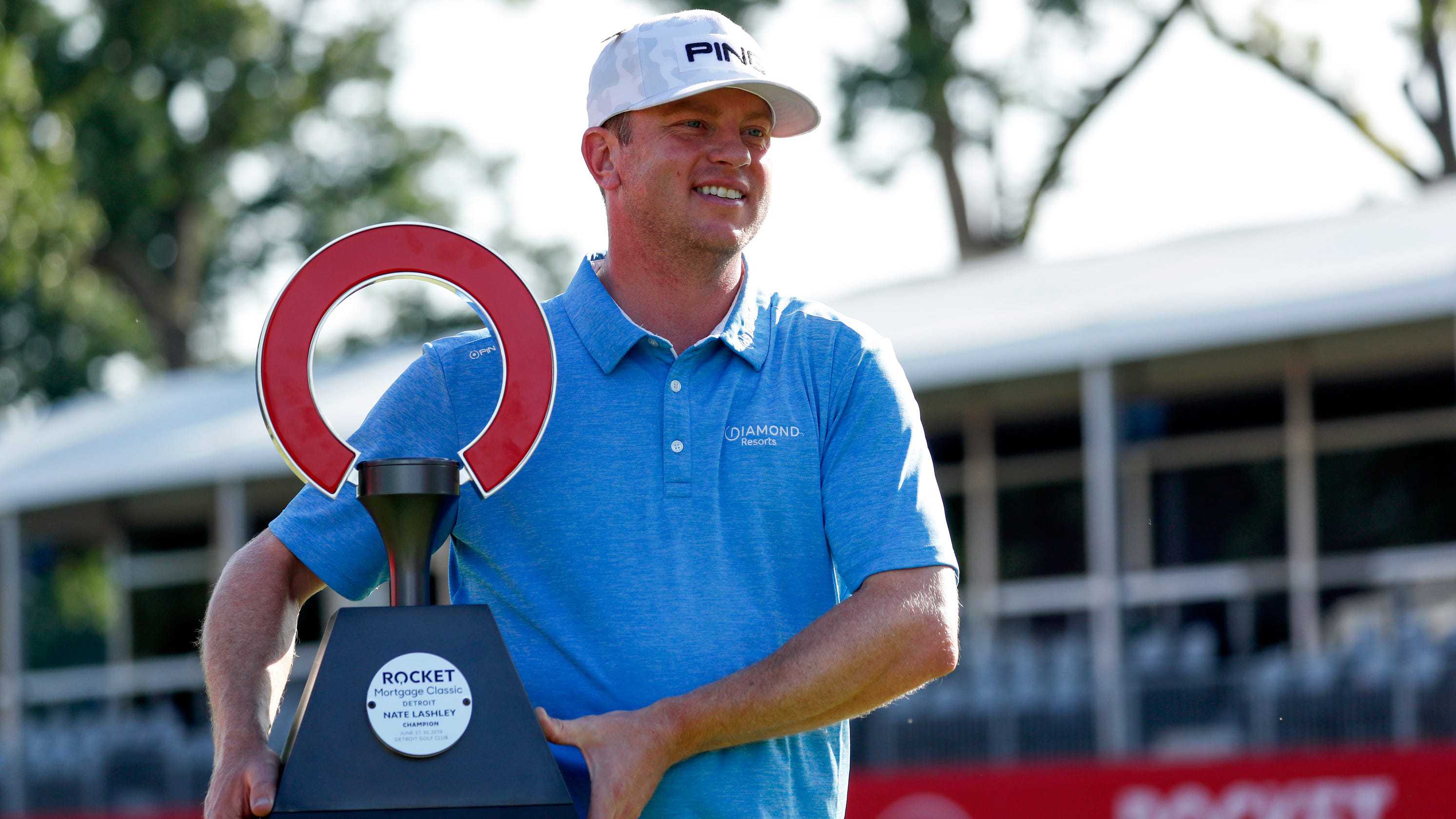 We have a lot of organic success stories within Diamond Resorts. Few of them match what happened recently on the PGA Tour.
Nate Lashley, a 36-year-old rookie, became a PGA Tour champion by winning the Rocket Mortgage Classic event in Detroit on June 30, 2019. Getting to that point wasn't easy and his story of resilience is something you see in the movies.
Lashley's father taught him the game of golf at the age of seven. He played so well that he earned a scholarship and played golf at the University of Arizona. During his junior year, Lashley's mom, dad and girlfriend flew to Oregon to watch him compete in the NCAA Regionals. His dad was a pilot and flew the family in from their home state of Nebraska for the event. On their flight home, the unthinkable happened: the plane went down and all three were killed.
Lashley decided to leave golf after the tragedy, and for several years he sold real estate. In 2015, he played a competitive state-level golf tournament and won. He then decided to get back into professional golf, beginning with the PGA Latin America Tour, where he had success and ultimately earned the right to play on the Web.com Tour in 2017. After a successful season, he earned conditional status to play the PGA Tour in 2018. But after only a few PGA tournaments, a knee injury ended his 2018 campaign early.
He didn't give up.
Lashley rehabilitated his knee and started back on the PGA Tour this year as a rookie. But it wasn't easy for him to get in tournaments, including the Rocket Mortgage Classic.
He attempted to Monday qualify for two spots in the Rocket Mortgage Classic, but shot a 68 and failed to get in. He then registered as an alternate in a last attempt to join the field. As the third alternate, and after a player withdrew due to injury, Lashley was the last person (out of 154 players) to join the event.
In 2017 – solely because of the success of our Diamond Resorts Tournament of Champions – I was invited to play in a Web.com event in Greenville, South Carolina. I couldn't make it, so I asked our Executive Vice President of Global Sales and Marketing, Tony Walker, if he would take my spot. He was paired with Lashley for three days, and built a strong relationship with him that prompted Walker to offer Lashley a sponsorship deal to wear our Diamond Resorts logo on his shirt.
Partnering with Lashley was one of the smartest moves we have ever made.
Lashley shot 63 twice during the Rocket Mortgage Classic and ultimately, won his first PGA Tour event. As the last man allowed into the field, he overcame the unimaginable and was the last person standing with the trophy on that Sunday afternoon. Thanks to a relationship that we built, Diamond Resorts received extensive brand exposure on throughout the event. Because of Lashley's shirt, our logo was also prominently displayed to millions of viewers on Golf Channel and CBS for four straight days.
This is just one example of how our Diamond Resorts team members are always thinking outside the box to create win-win relationships for the company. I am proud of our team and incredibly happy for Lashley and his family.