Discovering Talent at Limestone College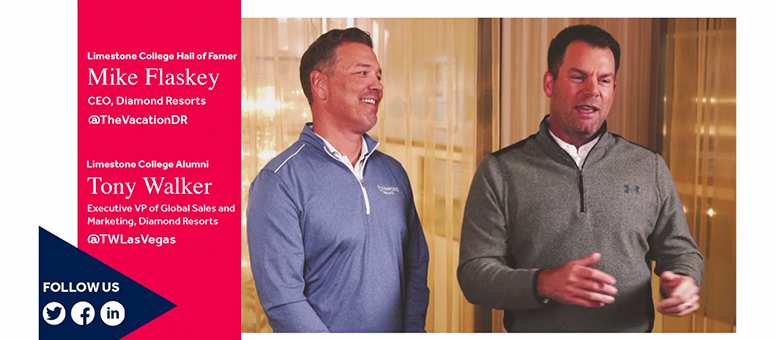 I thought I would end up playing baseball my whole life. That was my goal, anyway.
After graduating Limestone College in Gaffney, South Carolina, I went back to my hometown in North Carolina to coach my high school baseball team. I then worked as a professional scout for the Montreal Expos baseball team and still thought about maybe one day signing to play in the big league.
That never happened, but I look back and think about how blessed I was to have the opportunity to attend a beautiful school with great professors, and how all of that has shaped who I am today. What I learned on the athletic field playing baseball for Limestone and in the classroom, I apply every day in my current role as Chief Executive Officer of Diamond Resorts.
I could have never dreamed that I would be here, leading one of the largest vacation ownership companies in the world. My success really all goes back to my time at Limestone.
Ten years ago, I was inducted into the Limestone Hall of Fame and have felt compelled to give back to the school that had such an impact on my life. So, I teamed up with our Executive Vice President of Global Sales & Marketing, Tony Walker – who is also a Limestone graduate – and brought an idea to the school administrators to create an internship program for Limestone juniors and seniors.
Our goal is to show students that there is a whole different world out there than what they may be thinking about today. We want to help prepare them for a successful career in whatever industry they choose, while also discovering and developing some incredible talent to grow our Diamond Resorts team.
Tony and I will be talking with Limestone students about the program on February 6, 2019, at the school and I encourage anyone who is interested in learning more about working with Diamond Resorts to watch the videos below. We can't wait to take this partnership to the next level.
What makes Diamond Resorts the employer of choice?
Diamond Resorts: What makes you an innovator in your industry?