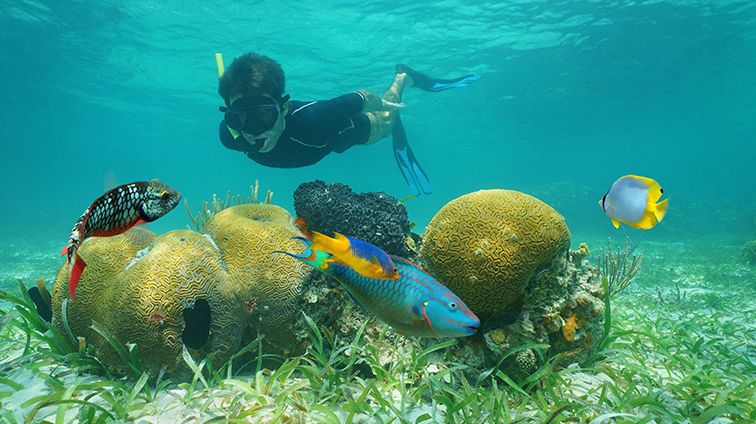 Underwater Adventure in the Caribbean Sea
Belize is home to the largest living coral reef in the Western Hemisphere.  Look for a unique scuba diving or snorkeling experience.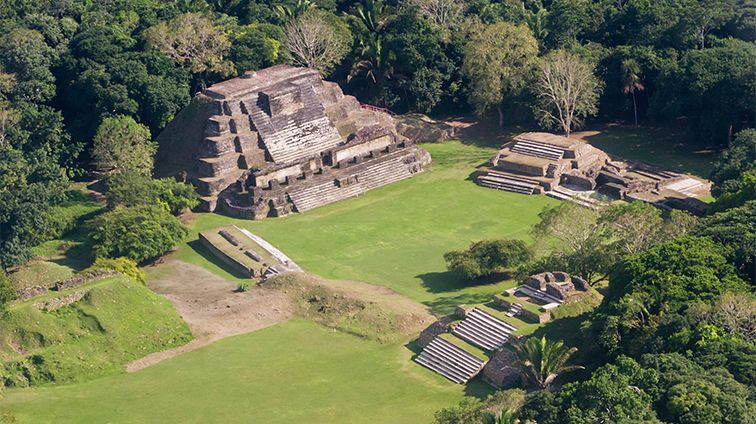 Altun Ha Mayan Ruins
Discover these ancient ruins in the tropical jungle of Belize. The "Jade Head", which represents the Mayan Sun God, Kinich Ahua, is the largest object carved from jade in the Maya civilization.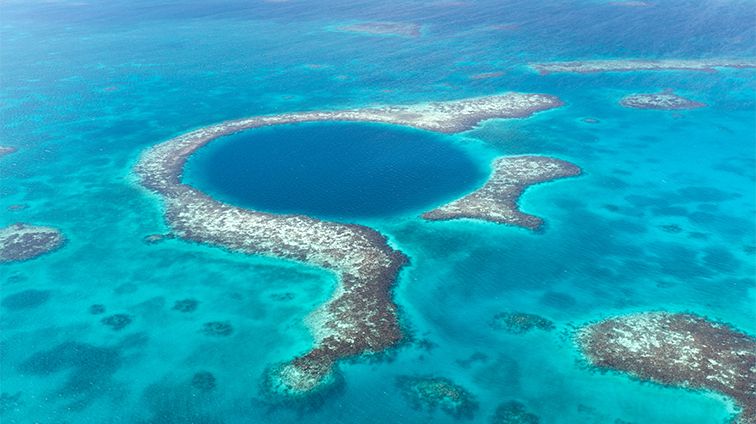 The Blue Hole
This large, underwater coral reef and deep cave off the coast of Belize affords scuba divers the opportunity to explore the crystal-clear waters, marine life and spectacular coral formations of the Caribbean Sea.