Cala Blanca

To contact the resort, please call +34 928 565 000
Overview
Overview
Cala Blanca, Calle Albaicín, 12, Urb. Costa Taurito, 35138, Mogán, Gran Canaria, Spain
Important Resort Specific Information about Coronavirus (Covid-19): For the latest updates please go to Fact Sheet > You Need To Know
Las Palmas, Gran Canaria, is set amid the impressive views of two secluded bays with glistening sandy beaches. This bustling city is a tourist's delight with high-end boutiques, shopping, and side streets teeming with cafés. Enjoy the buzzing energy of a Mediterranean metropolis and its vibrant nightlife, then retreat to the tranquil shimmering shores of Playa Taurito. Experience the history and culture of this European paradise while enjoying picturesque panoramas of exotic fauna and flora, and the distinguished volcanic landscape of Gran Canaria.
Regally perched on the rugged mountainside overlooking the crashing waves of the Atlantic Ocean, Cala Blanca beckons visitors to its charming seaside hideaway. With breathtaking views from tiered balconies, each stylish accommodation features comfortable furnishings and well-equipped kitchens. Relax poolside while sipping a fruity cocktail, or enjoy the resort's sauna, fitness center and tennis facilities. You now have everything you need for the ideal island getaway.
View Diamond Resorts Environmental Policy / Política Medioambiental
Experiences and Nearby Activities














Onsite Amenities and Activities



















Accommodations
Accommodations
Guest Accommodation Information
Photo Gallery
Maps, Directions & GPS
Maps, Directions & GPS
Calle Albaicín, 12
Urb. Costa Taurito, 35138
Mogán, Gran Canaria
Spain
+34 928 565 000
Airports
Main Airport
Airport: Gran Canaria International Airport
Distance to Resort: 52km
Directions to Resort: (From the airport) Follow signs to the GC-1 Sur (South) motorway. Drive for approx 50km until you enter a long (2.5km) tunnel named Túnel de Taurito (not to be confused with the previous tunnel called Túnel de Tauro). Take the first exit to the right (exit 67, Taurito) which will take you in the direction of the coast. At the second roundabout turn left (Lomo Taurito) onto a steep road (you will see a sign with a street named Calle Albaicín), at the end of which you will find Cala Blanca to the right. Driving time: 35 minutes (steady pace). Total distance: 52km.
Taxi fare (one way): €70 aprox. up to 4 passengers
Transfer service available: Yes
Services & Amenities
Services & Amenities
Regional Activities
Sun, sea and sand; from the ever-popular Costa del Sol, to her engaging islands in the Balearics and Canaries, it can sometimes seem as though Spain must surely have invented modern tourism. Culturally varied, you could spend a lifetime trying to experience every facet of life here. The food and wine is the equal of anything you will find in Europe but its long and vibrant history – embracing kings and queens, artists, great wars and even great explorers - sets Spain apart. Distance from Resort: Beach: 20 min. walk; Marina: 10 min. drive; Shops: 10 min. walk; Supermarket: In resort
Nearby Activities
Beach
Beach Access
Boating/Sailing
Cycling/Bike Rental
Fishing
Golf
Golf - Driving Range
Golf - Pro Shop
Golf - Putting Green
Helicopter / Plane Sightseeing
Hiking
Horseback Riding
Marina
Mountain Biking
Near the Ocean
Nightlife
Parasailing
Restaurants
Scuba Diving/Snorkeling
Shopping
Snack Bar
Spa
Squash
Swimming
Tennis
Water Sports
Whale Watching
On-site Activities
Activities Dept.
Fitness Center
Movie/DVD Rental
Playground
Pool Table
Poolside bar
Sauna
Shuffleboard
Snack bars
Solarium
Table Tennis/Ping Pong
Tennis
Swimming
Heated pool (outdoor)
Whirlpool (indoor)
Whirlpool (Charges apply. See Fact Sheet)
On-site Services
Baby Accessories Catalogue
Baby bath
Baby gates
Book library
Bread and pastry delivery
Car Rental
Coins operated dryer
Coins operated launderette
Cot
Currency Exchange
DVD library
Gift Shop
Golf club hire
High chair
Housekeeping Service:
Laundry Facilities
Mail box
On-site store
Play mat
Restaurant
Safes
Special Moments
Wi-Fi (complimentary)
Nearby Services - 5 Miles/8 Kilometers
ATM / Banking
Beauty Salon
Car Rental
Currency Exchange
Gift Shop
Grocery
Hairdresser
Kennel: Acoran Centro Canino, Barranco Seco, Las Palmas de GC, 928 351 158; 85km from resort.
Massage Services
Medical Facilities
Pharmacy
Religious services
Shops hours are 10:00 to 21:00 Monday to Sunday. Most of the shops mainly located in Puerto de Mogán.
Spa
Supermarket
Transfer service
Business Amenities
Copier
Wi-Fi (complimentary)
News & Events
News & Events
Latest News

Refurbishment Programme
The resort operates an on-going refurbishment programme. Refurbishments or building work may be taking place throughout the year. While the hotel/resort endeavours to keep noise and disruption to a minimum, there may be some disturbance. Some resort facilities may be withdrawn for routine maintenance or be subject to seasonal availability and provision of the facilities cannot be guaranteed. Please check the resort information page for any important resort notifications that may affect your stay.

Guests or Members with Limited Mobility
Please be advised there are 32 steep steps to the 2 bedroom units therefore may not be suitable for some guests or members with limited mobility.

Coronavirus (Covid-19): Important Resort Specific Information
Please visit our Covid-19 Update page to view the current active status of the resort. As a result of the pandemic, some services/facilities may be affected and may be closed and/or operating at a reduced level in accordance with policies, national guidelines and regional regulations (including social distancing and wearing a mask in public areas). Of course, as time progresses and restrictions are changed, there will be changes without notice. As such, services/facilities are likely to differ from published information. We will publish further information about resort procedures, services and facilities as and when it becomes available – please go to Factsheet > You Need To Know > Coronavirus (Covid-19): Important Resort Specific Information

Coronavirus (Covid-19): Mandatory Proof of Negative Test Result Required for All Travellers to Canary Islands After November 15, 2020
From November 15, 2020, it will be mandatory for all travellers arriving in the Canary Islands to provide proof of a Covid-19 negative test result taken a maximum of 72 hours prior to arrival. For further details please read this important information before you travel.

Closure of Road to Mogan
Please be advised that, due to three consecutive landslides, the coastal road (GC 500) to Mogan and Puerto de Mogan has been deemed unsafe and is permanently closed. Guests driving their own cars must take the highway in the opposite direction (to Las Palmas) and make a U-turn at the nearest exit. Our shuttle bus' timetable and destinations is unaffected despite the change in route. We advise our guests that it is prohibited to walk on that road due to the dangers involved.

Face Covering Notice
We ask that Owners and Guests follow local and other applicable regulations as it relates to the use of face coverings and other health requirements.

Information About COVID-19 Vaccinations
Certain destinations may require proof of vaccination or a negative COVID-19 test for access to local restaurants, tourist spots and on-site amenities, such as gyms and other common areas. Additional local restrictions regarding capacity and crowd size may also be enforced. As this is an evolving situation, we highly recommend you become familiar with all applicable health and government mandates before you travel to understand any requirements or restrictions that may affect your vacation experience.
Dining
Dining
We are pleased to invite you to dine with us at the Atlantic Sunset Restaurant & Bar. Step into the welcoming atmosphere of this family friendly restaurant featuring a full entertainment program several nights per week and an international menu that is sure to please the entire family.  Savoury dishes and delicious snacks are available for dining in, or for take away. We even offer a poolside bar so you can enjoy our flavourful fare while soaking up the sunshine.
Are you celebrating a special occasion? Atlantic Sunset Restaurant & Bar would love to help you make your day memorable. Contact us on +34 928 565 000 (ext.134) today!
Opening times:
Daily 9:00 – 22:30
Special offers:
- Enjoy our half board offer for only €19pp which includes your choice of breakfast and a three course meal chosen from our special half board menu.
- Happy Hour: two local spirits drinks, local beer, house vine, soft drinks or sangria for price of one every day from 11:30-12:30 and 16:30-17:30.
Restaurants
Contact Number: +34 928 56 50 00, ext 134
Restaurants & Lounges
Grocery
Poolside Bar
Restaurant
Room Service
Take away service
Fact Sheet
Fact Sheet
Arrival Information
Check In/Out
24 Hour Reception
At Your Service (Optional): Wake up and start your day in the most nutritious way with our Good Morning Packs delivered to your accommodation. Whether early birds or sleepy heads, our breakfast packs are sure to keep the whole family sunny side up all day long! Please order in advance.
Check In Day: Every day
Check in time: 16:00
Check out time: 10:00
Express Checkout
Hospitality Pack: Within your accommodations you will find a Diamond Resorts arrival hospitality pack consisting of tea bags, coffee and decaf sachets, sugar, salt and pepper, sweetener, and milk.
You Need To Know
Coronavirus (Covid-19): Important Resort Specific Information


- If you're travelling to the Canary Islands please visit https://www.hellocanaryislands.com/travelling-to-the-canary-islands/ for the latest information regarding coronavirus and travel regulations (including mandatory testing requirements)
- Temporarily reduced or closed services/facilities
- Check-in Guide
- Keeping Safe at Resorts
- Para tu seguridad y salud
Prior to checking in:

If you're travelling to the Canaries please visit this site for information regarding coronavirus and travel regulations (including mandatory testing requirements).

Anti-Social Behaviour: Any behaviour that affects the family-friendly atmosphere of the resort will not be tolerated. We reserve the right to refuse check in or terminate your stay where any guest(s) is displaying behaviour that could cause harm or a disturbance to others including damage to the property or affecting the enjoyment of guests. In this event, resort management will have no further liability or obligation to you and no refunds will be given.

Please note that the resort is not suitable or recommended for stag/bachelor, hen/bachelorette or similar parties.

Hotel Guests Only: Bookings of five or more rooms are subject to the group booking terms and conditions. Full payment must be made 30 days prior to arrival. No cancellations or refunds are permitted once booked. Due to COVID 19 restrictions, group bookings can only be processed if they adhere to regional or national rules and mandates.

For Hotel Guests only, a €100 per apartment refundable security deposit is required at check in (valid credit card only). For Members of THE Club® the deposit is €0.01. Your deposit will be refunded at the end of your stay upon inspection of your apartment(s).

Upon check in all guests occupying the unit (incl. children) must present a valid form of ID along with confirmation of your reservation.

Children under 18 must be accompanied by a parent or guardian. One child under 24 months old is included in the occupancy level for your apartment. Under no circumstances can the maximum occupancy level be exceeded.

Late Arrival: If you intend to arrive later than midnight on your arrival date please notify the resort as soon as possible or your reservation will be deemed as a 'no show' and may be cancelled.

All apartments are self-catering. Sofa beds will not be made up on arrival. Apartments are not cleaned daily during your stay - a cleaning schedule will be provided upon check in.

Additional Charges: Meals and other extras (incl. use of leisure facilities for Hotel Guests) are not included in the room price but they may be available to purchase at the resort.

Only registered guests are permitted to use the leisure facilities.

It's recommended you take out travel insurance for both domestic and international travel to cover you for any medical emergencies and/or loss incurred due to being unable to occupy your accommodation.

Special requests for specific apartments cannot be guaranteed. The hotel/resort will try to accommodate your requests based upon availability at the time of your apartment assignment at check-in.

Accessibility Requests: If you have any accessibility requirements or needs that you wish to discuss, please contact the property as soon as possible. Adapted units are assigned on a first come, first serve basis and are subject to availability.

The resort operates an on-going refurbishment programme. While the hotel/resort endeavours to keep noise and disruption to a minimum, there may be some disturbance. Some facilities may be withdrawn and provision of the facilities cannot be guaranteed. Please check the resort information page for any important resort notifications that may affect your stay.

Free Wi-Fi is available at the property.

Please be advised there are 32 steep steps to the 2 bedroom apartments and so may not be suitable for some guests or members with limited mobility.

Version en español.
Resort Details
Management
Resort Manager: Daniel Rodríguez
Phone
Rental Phone: +44(0) 800 358 6991
Resort/Hotel Size
Number of Accommodations: 93
Number of Floors: 6 levels
Special Features
Highlights: Cala Blanca is only 10 minutes away from picturesque Puerto de Mogán, also known as the Canarian Little Venice. Built on the hillside, every accommodation has a sunny terrace and most of them a clear sea-view. The resort boasts a wonderful pool, restaurant, sauna, gym, whirlpool and tennis court along with home from home comforts in the accommodation choices.
Accessibility
Accessibility
Terrain
The resort is built on a steep mountain side and inevitably presents guests with many steps to negotiate. The public road to the resort is poorly maintained by the Town Council, if at all, and walkways are hostile to wheelchair users. A ramp has been built which provides access to the Reception area.
Communal Areas
Reception
Accessed by 8 steps and a ramp from the outside. Open door.
Bar/Restaurant
Accessed by steps.
Entertainment
Located in the restaurant area which is only accessed by steps.
Pool/Leisure Centre
The swimming pool and the leisure centre are accessed by many steps, ramped access is available.
Parking
There are 3 disabled parking bays near the resort. One owned by the resort and located next to the ramp leading to the Reception, supplemented by two public spaces right across the street. In all cases, clearly displaying an official Blue Card is required. Please be advised that parking space is very limited in the area and we do not recommend hiring a car as the next space available might be at the bottom of a steep hill. Guests with walking difficulties may find the distances from their parked cars to the resort overwhelming.
Accessible Accommodations
No accessible accommodation available at the resort.

Other Accommodation
All accommodation accessed by steps, there are 2 lifts at the resort but neither gives full access to each level.
Equipment Available (Upon Request)
Please follow the link below to our Accessibility Aid Catalogue with a wide range of complimentary items available to lend to members, owners and guests for your comfort during your stay (subject to availability).
Measurements for Equipment Available Upon Request
Wheelchair: 40 cm wide (seat); weight limit 125 kg
Accessibility Aid
Catalogue in
English Accessibility Aid
Catalogue in
Spanish
Accessible Outings and Excursions
Dependent on operator and excursion offered, as these can and do change. A list is maintained by the resort Reception.
Proximity/Accessibility to Local Supermarkets/Shops/Beach:
Supermarket Hiperdino in Mogan is accessible.
Public Transport
Some public buses have ramps for easy access; however, an adapted taxi or minibus can be booked at the resort reception.
Haemodialysis Clinic Close to Resort
Hospiten – Clinica Roca, 8 km from resort
Address: Puerto Rico, c/ Tomás Roca Bosch 2
Telephone: +34 952 367179
Free Phone: 900110120
Meet the Resort Accessibility Ambassador
Our Resort Accessibility Ambassadors will assist you with any accessibility requirements prior to and during your stay to ensure it is trouble free.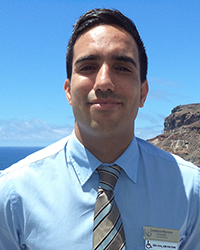 Cristobal Marrero
Cristobal.Marrero@diamondresorts.com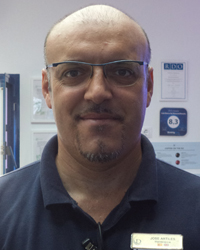 Jose Artiles
JoseRamon.ArtilesEstupinan@diamondresorts.com
Weather
Destination Guide
Destination Guide