Le Club Mougins

To contact the resort, please call +33 4 92 92 46 00
Overview
Overview
Le Club Mougins, 199 Chemin du Val Fleuri, 06250, Mougins, France
Journey through the French countryside and stroll along the winding streets of Mougins to discover the picturesque scenery of this medieval village set amid stunning vistas and sun- drenched hills. Lined with cobblestone streets, this quaint town is full of narrow alleys, fresh flowers bursting with an array of colors, and charming boutiques and cafés. In a rustic town renowned for its gourmet restaurants, you can dine on endless culinary delights.
Surrounded by the natural beauty of this ancient town, Le Club Mougins is nestled amid lush green foliage. The resort offers beautifully decorated accommodations with spacious interiors and well-appointed amenities, including a kitchen. Relax by the pool or enjoy the fitness center and tennis court. At the resort restaurant you can enjoy fresh produce, authentic Mediterranean flavors and friendly service in a warm setting.
View Diamond Resorts Environmental Policy / Politique Environnementale
Experiences and Nearby Activities






Onsite Amenities and Activities










Accommodations
Accommodations
Guest Accommodation Information
Photo Gallery
Maps, Directions & GPS
Maps, Directions & GPS
199 Chemin du Val Fleuri
06250, Mougins, France
+33 4 92 92 46 00
Directions
General
Alternate Directions: (From Cannes railway station) A bus line from this railway station is available to bring you up to Mougins. The bus number is 600 and the cost is €1 per person. There are 2 bus stops for Mougins and the walk to the resort is at least 10 minutes. Be aware that the time schedule is limited (no bus after 21:00 and before 6:00) and even more limited on Sundays and bank holidays. Please, contact Reception which will be pleased to send you the appropriate information.
Airports
Main Airport
Airport: Côte d'Azur International Airport
Directions to Resort: (From Nice airport) Follow the signs for the A8 motorway towards Cannes. Take exit 42 marked Mougins/Cannes/Grasse. At the roundabout take the third exit towards Grasse on a dual carriageway (D6185). Take the third exit on the right towards Mougins/Pibonson/St Martin. At the roundabout, take the direction MOUGINS Vieux Village (third exit, follow the roundabout almost all the way round). Then stay on your left and follow the signs Tournamy/Le Val de Mougins/MOUGINS Vieux Village. You will pass under a couple of bridges. At the next roundabout (on your left you will see a Carrefour supermarket ), go straight on in the direction of LE CANNET, until you reach another small roundabout. Now turn left onto Avenue de l'Hubac. After passing the post office immediately on your left, you take the second on your right for LE CLUB MOUGINS. The resort's main gate is at the end of the driveway. The trip should not take more than 30 to 40 minutes (depending on traffic).
Taxi fare (one way): Approximately €80 if pre-booked with the resort front desk reception (€90 for a people carrier if more than four people).
Transfer service available: Yes
Services & Amenities
Services & Amenities
Regional Activities
There is nowhere better than France for combining past, present and future with style and grace. With their taste for fine wines, mouthwatering cuisine, exquisite art and stunning architecture, the French have created a refined culture that makes a holiday here a pure pleasure. As you would expect, France has so much to see and do; the cosmopolitan city of Paris, the Alps and French Riviera – these are just some of this nation's treasures. Distance from Resort: Beach: 8 km; Marina: 8 km; Shops: 8 km; Supermarket: 1 km
Nearby Activities
Beach
Boating/Sailing
Cinema
Cycling/Bike Rental
Fishing
French Boules
Golf
Golf - Driving Range
Golf - Putting Green
Horseback Riding
Ice Skating
Jet Ski Rentals
Marina
Museums
Nightlife
Parks
Picnic Area
Restaurants
Moped/Scooter Rentals
Shopping
Snack Bar
Spa
Water Sports
On-site Activities
Fitness Center
Mini Golf
Playground
Sauna
Table Tennis/Ping Pong
Tennis
Nearby Services - 5 Miles/8 Kilometers
ATM / Banking
Beauty Salon
Dry Cleaning
Grocery
Hairdresser
Kennel: "Dog Méditerranée (dogs & cats), 733 chemin de la Senequière, 06370 Mouans Sartoux; 4.5km from resort; Chenil d'Argeville (dogs only), 1352 avenue du Général de Gaulles, 06250 Mougins; 3km from resort.
Medical Facilities
Pharmacy
Shops Hours from 9:00-12:00 and 14:00-19:00. Banks are usually closed on Mondays but are open on Saturday mornings.
Spa
Business Amenities
Fax
Free High Speed Internet
News & Events
News & Events
Latest News
Swimming Pool Open 1 May to 31 October Annually
Please be aware that the swimming pool at the resort is open from 1st of May to end of October each year. During this period we are also obliged to close it for one day each month to perform essential maintenance. The exact date of closure will be displayed in reception and at the swimming pool a few days in advance. Thank you for your understanding.
Dining
Dining
We are delighted to inform you that Restaurant Le Club Mougins is open every day (except Wednesday) from 6.30pm to 9.30pm
All Food & Beverage outlets at this resort are operated by third parties, not Diamond Resorts.
Restaurants & Lounges
Restaurant
Fact Sheet
Fact Sheet
Arrival Information
Check In/Out
24 Hour Reception
At Your Service (Optional): Wake up and start your day in the most nutritious way with our Good Morning Packs delivered to your accommodation. Whether early birds or sleepy heads, our breakfast packs are sure to keep the whole family sunny side up all day long! Please order in advance.
Check In Day: Every day.
Check in time: 16:00
Check out time: 10:00
Hospitality Pack: Within your accommodations you will find a Diamond Resorts arrival hospitality pack consisting of tea bags, coffee and decaf sachets, sugar, salt and pepper, sweetener, and milk.
You Need To Know
Non-Smoking Resort
Prior to checking in:

Anti-Social Behaviour: Any anti-social behaviour that affects the family-friendly atmosphere of the resort will not be tolerated. Resort management reserves the right to refuse check in or terminate your stay were any guest(s) is displaying abusive or disruptive behaviour that could cause harm or a disturbance to other guests or staff including damage to the property or affecting the enjoyment of guests. In the event such action is taken, resort management will have no further liability or obligation to you and no refunds will be given.

Due to the nature of our resorts, please note that they are not suitable or recommended for stag/bachelor, hen/bachelorette or similar parties.

Hotel Guests Only: Bookings of five or more rooms are subject to the group booking terms and conditions. Full payment must be made 30 days prior to the arrival date. No cancellations or refunds are permitted once booked. Due to COVID 19 restrictions, group bookings can only be processed if they adhere to regional or national rules and mandates.

For Hotel Guests only, the resort requires a valid credit card to charge a refundable security deposit of €100 per apartment upon check in. For Members of THE Club® the deposit is €0.01. Your deposit will be refunded at the end of your stay upon inspection of your apartment(s) however please note the funds will only appear in your account once processed by your financial institution.

Upon check in all guests occupying the unit (incl. children) must present a valid form of ID along with confirmation of your reservation.

Children under 18 are not permitted to stay in the accommodation unless accompanied by a parent or guardian. One child under 24 months old is included in the occupancy level for your apartment. Under no circumstances can the maximum occupancy level be exceeded.

Late Arrival: If you intend to arrive later than midnight on your arrival date please notify the resort as soon as possible or your reservation will be deemed as a 'no show' and may be cancelled.

All apartments are self-catering. Sofa beds will not be made up on arrival. Apartments are not cleaned daily during your stay - a cleaning schedule will be provided upon check in.

Special requests for specific apartments cannot be guaranteed. The hotel/resort will try to accommodate your requests based upon availability at the time of your apartment assignment at check-in.

The resort operates an on-going refurbishment programme. Refurbishments or building work may be taking place throughout the year. While the hotel/resort endeavours to keep noise and disruption to a minimum, there may be some disturbance. Some resort facilities may be withdrawn for routine maintenance or be subject to seasonal availability and provision of the facilities cannot be guaranteed. Please check the resort information page for any important resort notifications that may affect your stay.

Free Wi-Fi is available at the property.
Charges
Tourist tax: €1.80 per person per day. Free for children under 12.
Resort Details
Management
Resort Manager: Julien La Rizza
Phone
Rental Phone: +44(0) 800 358 6991
Resort/Hotel Size
Number of Accommodations: 55 units
Number of Floors: Several small buildings with a maximum of 2 floors.
Special Information
Highlights: The resort is situated on the northern slopes of Mougins village, facing the town of Grasse which is famous for its perfumeries. Due to its location and design, the resort is not recommended for disabled guests or those with walking difficulties.
Accessibility
Accessibility
Terrain
The resort is positioned on the slope of a hill with many steep steps and various gradients and inclines around the resort. Some areas of the resort may not be accessible. Pathways are uneven and access difficult with some steps to access garden areas.
Communal Areas
Reception/Guest Lounge
Access by lift or ramp, the latter in front of a steep road.
Bar/Restaurant
Access via Reception – one level.
Gym and Sauna
One small step to enter the main room then on one level. Due to small room size, there is not a lot of space between the equipment to circulate easily with a wheelchair. The sauna is not adapted for a wheelchair user.
Outdoor Swimming Pool
No ramp and many steps not allowing access to a wheelchair user.
Crazy Golf/Children Playground
Built on grass and on a slope. Not easily usable by a wheelchair user.
Tennis Court
Not accessible due to several steps.
Parking
No specific spaces allocated at the resort. Upon request, specific parking bays will be made available on arrival closer to the allocated accommodation.
Accessible Accommodations
Resort not really suitable for persons with mobility impairments as all accommodation has a variety of approaches and entrances including steps and ramps. Some accommodation are duplexes with an internal staircase.
Other Accommodation
Ground floor accommodation might have steps leading to entrance or terrace/balcony. There are varying levels and floors throughout the resort.
Equipment Available (Upon Request)
Please follow the link(s) below to our Accessibility Aid Catalogue with a wide range of complimentary items available to lend to members, owners and guests for your comfort during your stay (subject to availability).
Measurements for Equipment Available Upon Request
Wheelchair: 600 mm wide (seat)
Shower stool: 34 cm wide (seat) and 29 cm high (seat); 100 kg weight limit
Bath seat: 40 cm wide (seat) and 35 cm high (seat); 100 kg weight limit
Accessibility Aid
Catalogue in
English Accessibility Aid
Catalogue in
French
Accessible Outings and Excursions
Visit Etang de Fontmerle
Only 10 minutes driving distance from our resort this spectacular park is a real treasure of relaxation and wellbeing, true ode to nature. It proposes a fantastic lotus collection and more than 70 bird species are listed. A real breath of fresh air to oxygenate, stock up on colours and positivity. Ground is flat and no difference in level. Large car parks on a non-concreted ground – no disabled parking bay.
Proximity/Accessibility to Local Supermarkets/Shops/Beach
Most supermarkets in the local area are accessible.
Public Transport
Information available from reception.
Haemodialysis Clinic Close to Resort
Centre d'hemodialyse de Cannes, 5.1 km - 10 minutes by car
Not a private clinic but part of the French system of hospitals. Appointment necessary.
Address: 15 Avenue des Brousailles-06400 Cannes
Telephone:+33.4.93.69.71.74
Meet the Resort Accessibility Ambassador
Our Resort Accessibility Ambassadors will assist you with any accessibility requirements prior to and during your stay to ensure it is trouble free.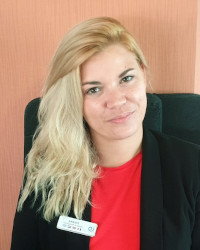 Chiara Delstanche
Chiara.Delstanche@diamondresorts.com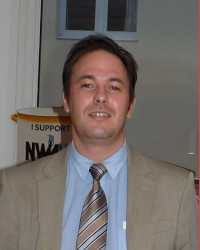 Aurelien Taillefert
Aurelien.Taillefert@diamondresorts.com
Accessibility Ambassadors will be wearing this distinctive badge:

We care, ask me how.
Accessibility Photo Gallery
Weather
Destination Guide
Destination Guide