Pine Lake Resort

For more information about Diamond Resorts, please call 888.249.8810
Overview
Overview
Pine Lake Resort, Dock Acres, Carnforth, Lancashire, Lancashire, LA6 1JZ, United Kingdom
Enriched with a centuries-old heritage and legendary folklore, Lancashire, England, portrays a picturesque country escape teeming with world-class attractions and events. Hike along winding trails including The Tolkien Trail, or enjoy a pint of ale at any of the local pubs. Whether your prefer to visit Brockholes and discover wildlife habitats, explore the glorious scenery of the nearby Lune Valley and Lake District, or venture to the Victorian seaside village of Arnside for a traditional bag of fish and chips, Lancashire has much to offer.A portrait of quaint countryside living, this Scandinavian-style lodge resort is surrounded by 19 different types of trees and is nestled peacefully amid rich green valleys, lush forests and rolling hills. Offering stunning lakeside views, a breathtaking skyline and a beautiful backdrop of mountainous terrain, Pine Lake Resort is affectionately named after the calming water which surrounds it. Retreat to spacious accommodations highlighted by cozy conveniences that promise a getaway steeped in comfort.If you are looking for a place to unwind, visit the spa, sauna or recreation center. Ideal for outdoor and water sports enthusiasts ideal for canoeing, kayaking or speedboats powered by LPG for rides and waterskiing. Pine Lake Resort offers year-round activities for all ages.
Experiences












Accommodations
Accommodations
No accommodation information is available at this time.
Photo Gallery
Maps, Directions & GPS
Maps, Directions & GPS
Click here to view the map in a new window.
Pine Lake Resort
Dock Acres
Carnforth, Lancashire, Lancashire
LA6 1JZ
United Kingdom
+44 (0) 1524 738200
Directions
General
Alternate Directions: Public transport to resort —
Train - Nearest station Lancaster, change for Carnforth
Coach/bus - Lancaster bus station and then take the 555 bus service to Pine Lake Resort.
Taxi - Taxi rank at Lancaster Station but not at Carnforth. Pine Lake most reliable numbers to call a taxi to Carnforth Station are: 01524 782842, 01524 400030, 01524 727777.
Airports
Main Airport
Airport name: Manchester Airport
Distance to Resort: 107km
Directions to resort: Exit airport and join the M56. Branch off after appoximately four miles onto the M60 and follow directions for Preston. At Junction 11, branch off and join M61, signposted Preston. After approximately 36 miles from the airport, join M6 North. Continue on the M6 North for approximately 29 miles and exit at Junction 35. Take the first left at roundabout signposted Carnforth. Travel approximately 1/2 mile on the dual carriageway until you reach the roundabout, where you'll find Pine Lake to your right. Upon entering the grounds, turn right for reception.
Taxi fare (one way): Fares vary from company to company, and upon the time of day or night you arrive. Expect £70-£90. Alternatively there are rail links from Manchester Airport (the nearest station to us is Carnforth). See www.nationalrail.co.uk for train times & fares. If you plan to hire a car for your holiday, consider hiring from the airport where you may collect and return your vehicle.
Secondary Airport
Airport name: Liverpool John Lennon Airport
Distance to Resort: 104km
Directions to resort: Take the A561 onto the A562 signed Manchester, Bootle then pick up up signs for M57, M56. Branch left and briefly join the A5300. Join the M57 for approximately 10 miles. Join M58 (signed Skelmersdale, Preston, M6) for approximately 12 miles. Join M6 North and travel for approximately 43 miles exiting at junction 35. Take the first left at roundabout signposted Carnforth. Travel approximately 1/2 mile on the dual carriageway until you reach the roundabout, where you'll find Pine Lake to your right. Upon entering the grounds, turn right for reception.
Taxi fare (one way): Approximately £70-£90 depending on time of arrival. Pre-booked fares will be cheaper. Please contact resort for assistance.
Services & Amenities
Services & Amenities
Regional Activities
Britain's rich history and natural beauty make short breaks and longer stays abundant with memorable moments. Vibrant cities, picturesque villages and traditional pubs, world-famous museums and galleries, rolling hills and stirring mountain peaks embody these islands. Wherever you go you are sure to be greeted with warm hospitality, from the stirring highlands and lochs in the north to the beautiful south coast, the United Kingdom is full of surprises. Distance from Resort: Beach: 14.2km; Marina: 12.4km; Shops: 2.3km; Supermarket: 2.3km.
On-site Services
Activities Dept.
Baby Accessories Catalogue
Beauty Salon. Click for details
Book library
Car Rental
Coins operated launderette
Concierge assistance
Cot
DVD library
Free Parking
Gift Shop
High chair
Housekeeping Service:
Internet kiosk
Mail box
Massage Services
Member lounge
Parking On-Site
Public transport
Restaurant
Security
Spa
Nearby Services - 5 Miles/8 Kilometers
ATM / Banking
Beauty Salon
Dry Cleaning
Gift Shop
Grocery
Hairdresser
Kennel: Hest Bank Kennels, 74 Coastal Road, Hestbank, Lancashire, LA26HQ, 01524 822473; 4.3km from resort.
Laundry Facilities
Massage Services
Medical Facilities
Pharmacy
Railway Station
Religious services
Shops hours 9:00-17:00, Monday-Saturday. Some supermarkets open Sundays 10:00-16:00. Most shops close on public holidays.
Business Amenities
Audio / Visual Equipment
Copier
Fax
Meeting Rooms
Wireless internet
On-site Activities
Activities Dept.
Barbeque
Boating/Sailing
Canoeing/Rowing
Clubhouse
Fishing
Fitness Center
Game Room
Lake
Movie/DVD Rental
Picnic Area
Playground
Pool Table
Sauna
Snack bars
Solarium
Spa
Steam room
Table Tennis/Ping Pong
Tennis
Water Sports
Nearby Activities
Aerobics
Bike Trails
Boating/Sailing
Bowling Green
Canoeing/Rowing
Cycling/Bike Rental
Fishing
French Boules
Gardens
Golf
Horseback Riding
Movie Rentals
Museums
Picnic Area
Playground
Pool Tables
Restaurants
Shopping
Snack Bar
Swimming
Swimming
Children's pool (indoor)
Heated pool (indoor)
Whirlpool (indoor)
News & Events
News & Events
Latest News

Claire Louise Beauty Closed 17 June and 29 July
Claire Louise Beauty will be closed on Saturday the 17th June and Saturday the 29th July

Studio Refurbishment 1st November 2017 to mid December
Work will be commencing on the exterior of the studios from November 1st for 6 weeks. Disruption will be kept to a minimum. We apologise for any inconvenience this may cause.

Watersports Closed October 5-17
Watersports will be closed from October 5th till October 20th 2017

Good Morning Packs
Wake up and start your day in the most nutritious way with our Good Morning Packs delivered to your accommodation. Whether early birds or sleepy heads, our breakfast packs are sure to keep the whole family sunny side up all day long! Please order in advance.
Diamond Experiences Plus
Select Diamond Resorts destinations now offer 3 unique and exclusive experiences to turn every stay into an unforgettable vacation. From sailing excursions on luxury yachts to historical discovery tours, olive oil tasting and whisky sampling; each resort has something different to help you create priceless memories. There are events for everyone, whether you're on a romantic retreat looking to relax with morning yoga by the sea, or on a family getaway with children eager to learn a new painting technique. Check our events calendar to discover the experiences available to you at Pine Lake. Visit the front desk to learn more!
Dining
Dining
We invite you to dine with us on site at Lakes Bistro. Step into the warm and welcoming atmosphere of this family friendly restaurant featuring a full entertainment program and an eclectic menu that is sure to satisfy everybody´s appetite. Savoury dishes and delicious snacks are available for dining in, or for take away.
Are you celebrating a special occasion? Lakes Bistro would love to help you make your day memorable. Call us on +44 (0) 1524 738472 today!
Food service times:
• Breakfast: Daily 9:30 - 11:30 (Bar area).
• Lunch: Daily 12:00 - 17:00 (Bar area).
• Dinner: Daily 17:00 - 21:00 (Bar & Restaurant areas). Tuesdays only in Bar area.
*Our Bar opens daily 9:30-23:00 for drinks.
*Booking is advisable for the restaurant.
*Menus and prices may be subject to change.
Restaurants & Lounges
Bar/Cocktail Lounge
Grocery
Take away service
Fact Sheet
Fact Sheet
Arrival Information
Check In/Out
24 hour reception
At your service (optional): Wake up and start your day in the most nutritious way with our Good Morning Packs delivered to your accommodation. Whether early birds or sleepy heads, our breakfast packs are sure to keep the whole family sunny side up all day long! Please order in advance.
Check In Day: Every day
Check in time: 16:00
Check out time: 10:00
Express checkout
Hospitality Pack: Within your accommodations you will find a Diamond Resorts International® arrival hospitality pack consisting of tea bags, coffee and decaf sachets, sugar, sweetener, milk, salt and pepper.
You Need To Know
Prior to checking in: Should you have any personal requirements or require any additional information, please call the resort quoting your Diamond Resorts International® reservation number.

Hotel Guests Group Booking Policy
Please note – hen/bachelorette and stag/bachelor party bookings will not be accepted. The resort applies this policy strictly. Should a reservation be made for guests in a hen/bachelorette or stag/bachelor party, the party will not be able to check-in and will not receive a refund. Should your conduct or that of any of your party during the course of your stay give resort management cause for concern, an additional payment of £1000 will be required by way of security deposit. This deposit will be refunded to you in full at the end of your stay provided that no damage has been caused. In serious cases, the resort reserves the right to evict guests whose anti-social behaviour affects the family-friendly atmosphere of the resort. When booking 5 rooms or more, different policies and additional supplements may apply. Please contact the resort in advance for further details.
When checking in: Please provide your confirmation letter, picture identification and/or passport as required. We will require a major credit card imprint upon your arrival as a security deposit and for your convenience of any incidentals. Service dogs are allowed but pets are not permitted.
Charges
Facilities charges: Back, Neck & Shoulder Massage £20-£30. Banana, Disc and Sofa Ride (per person) £10. Body Waxing £5-£25. Kayak Hire Single (per hour) £15. Kayak/Canoe Hire Double (per hour) £18. Speed Boat Ride (up to 6 persons) £5 per person. Topper Sail Hire £50 (2 hours) or £80 (4 hours). NB RYA certification MUST be produced - no lessons available. Water Ski / Wakeboard Lesson Beginner Packages (Bronze - £27) (Silver - £46) (Gold £65) Water Ski / Wakeboard Tow (15 minutes) £24. Dryer Machines (40 minutes) £1. DVD Hire (per day) £3.50. Eyebrow Treatments £5-£15. Facial £20-£30. Manicure £15. Fishing Day Ticket £3.50. Fishing Week Ticket £10 (Rod Licences MUST be produced). Indian Head Massage £25. Internet Kiosk (20 minutes) £4.60. Solarium (5-minutes) £3. Special offer: any three treatments for £25 (choose from mini manicure, mini pedicure, mini facial, 20-minute back massage, 20 min scalp treatment, or leg & foot massage).
Gas charges: Not applicable
Resort Details
Management
Resort Manager: Bektas Ketenci
Phone
Rental Phone: +44(0) 800 358 6991
Resort/Hotel Size
Number of Accommodations: 125
Number of Floors: Ground floor Lodges & Studios - some have a few steps for entry.
Accessibility
Accessibility
Terrain
Level
No steep gradients or inclines. Resort roads are well maintained. Speed bumps adapted to allow wheelchair access. Path route around site marked to assist wheelchair navigation.
Communal Areas
Reception
Accessed by ramp. Automatic doors.
Bar/Restaurant
Accessed via Reception – one level.
Games Room
Accessed via Reception – slight incline.
Entertainment
Accessed via Reception – one level.
Leisure Centre
Two accessible parking bays available directly outside entrance. Ramped entrance and manual doors with intercom. One level. Accessible changing area available. Pool hoist available. Handrails to pool steps and spa. Assistant on duty during opening hours.
Watersports
Jetty wheelchair accessible.
Parking
Designated accessible parking bays available. Accommodation has allocated parking outside or very near to accommodation.
Accessible Accommodations
Fully Wheelchair Accessible Accommodation
All areas within the accommodation and exterior are accessible to a wheelchair user or a guest with a severe reduced mobility. They have electric beds, adapted bathrooms, special high backed chairs and kitchen unit/work surfaces are lowered or can be pulled out for ease of access for wheelchair users. We offer 2 accommodations total: 2 two-bedroom accommodations.
Partially Wheelchair Accessible Accommodation
Suitable for travellers with restricted walking ability who may need a wheelchair. Some areas within the accommodation and exterior are accessible. They have electric beds, adapted bathroom and special high backed chairs (kitchen units/work surfaces are standard height). We offer 1 accommodation total: 1 two-bedroom accommodation.
Accessible Accommodation
Suitable for a person with sufficient mobility to climb a few steps, but who would benefit from fixtures and fittings to aid balance. We offer two accommodations in total: 2 studio accommodations.
Equipment Available (Upon Request)
Please follow the link(s) below to our Accessibility Aid Catalogue with a wide range of complimentary items available to lend to members, owners and guests for your comfort during your stay (subject to availability).
Measurements for Equipment Available Upon Request
Pool hoists: Weight limit 140 kg
Wheelchair: 44 cm wide (seat) and 47 cm high (seat); weight limit 108.9 kg
Wet wheelchair: 44 cm wide (seat) and 47 cm high (seat); weight limit 99.8 kg
Accessible Outings and Excursions
Dependent on operator and excursion offered at time. More information required on any local attractions and disability access to tourist areas.
Proximity/Accessibility to Local Supermarkets/Shops/Etc.
Carnforth, Lancaster and Morecambe towns are all accessible with accessible toilet facilities.
Public Transport
Adapted taxis are available to hire. No access to wheelchair users on some local buses.
Haemodialysis Clinic Close to Resort
Royal Preston Hospital (nearest hospital) - 30 miles and approximately 30-minute drive
Royal Preston Address: Sharoe Green Lane North, Fulwood, Preston, PR2 9HT
Westmoreland General Hospital (satellite unit) - 16 miles and approximately 30-minute drive
Westmoreland General Address: Burton Road, Kendal, LA9 7RG
Meet the Resort Accessibility Ambassador
Our Resort Accessibility Ambassadors will assist you with any accessibility requirements prior to and during your stay to ensure it is trouble free.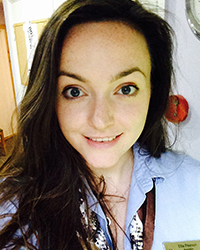 Eleanor Pearson
Eleanor.Pearson@diamondresorts.com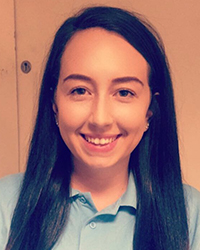 Samantha Thorsby
Samantha.Thorsby@diamondresorts.com
Accessibility Ambassadors will be wearing this distinctive badge:

We care, ask me how.
Accessibility Photo Gallery
Weather