Woodford Bridge Country Club

To contact the resort, please call +44 (0) 1409 261481
Overview
Overview
Woodford Bridge Country Club, Milton Damerel, Devon, England, Devon, EX22 7LL, United Kingdom
Journey to a quaint countryside adorned with rustic villages, historic buildings, ancient ruins and national parks. Exuding natural beauty and distinct character, Devon offers culture, live music, theatre, art galleries and museums. Visit Torquay, the gateway to the English Riviera, or explore Dartmoor National Park. Shop for arts, crafts and antiques in rural towns.
Woodford Bridge Country Club, a nostalgic coaching inn from the 15th-century, features original historic embellishments, along with the convenience of modern appointments to enhance the pleasure of your stay. The suites and lodges beckon travelers and guests to retreat into the warmth and comfort of its spacious accommodations with well-appointed amenities. This cozy countryside inn is the ideal English getaway.
Enjoy a relaxing visit and unwind in the sauna, or utilize the fitness center, pool table and playground. For a delightful dining experience, the thatched inn offers superb menu choices in a friendly atmosphere.
View Diamond Resorts Environmental Policy
Experiences and Nearby Activities









Onsite Amenities and Activities









Accommodations
Accommodations
Guest Accommodation Information
Photo Gallery
Maps, Directions & GPS
Maps, Directions & GPS
Milton Damerel
Devon, England, Devon
EX22 7LL
United Kingdom
+44 (0) 1409 261481
Directions
General
Driving: Driving on the M5 south bound exit at junction 27 onto the A361 following signs to Barnstaple. At Portmore roundabout take the A39 to Bideford. After approx 10 miles take the A386 to Torrington (right turn). At Landcross turn right on to the A388 (signposted Holsworthy) going through Saltrens and Frithlestock Stone. At Stibb Cross turn right (signposted Holsworthy) continuing on the A388. After approx 3 miles you will find Woodford Bridge on the right hand at the bottom of a very steep hill.
Alternate Directions: From Heathrow International Airport
Take the Heathrow Express service from your terminal of arrival to London Paddington train station. The Heathrow Express departs every 10-15 minutes throughout the day. From London Paddington take a train to Exeter St Davids train station. Trains depart roughly every hour both on weekdays and Sundays. On Weekdays departures are from 6.45am until 8.35pm. On Sundays departures are from 7.57am until 7.57pm. From Exeter St Davids take the X9 bus service to Holsworthy church. On weekdays there are 5 busses per day. On Sundays and public holidays there are only 2 busses per day, 1 at 12.20pm and 1 at 5.35pm. From Holsworthy church take the bus service number 85 to Woodford Bridge. The bus 85 does not run on a Sunday.
Airports
Main Airport
Airport: Exeter International Airport
Directions to Resort: Pick up signs for A30. Join A30 signposted M5. Keep in left lane and join M5. After approx. 5 miles merge left onto the A30 signposted Okhampton. Keep on A30 for approx. 22 miles and take the exit marked A386. At the T-junction turn right. Follow the A386 to the first mini roundabout. Take the left exit (sharp) onto the A3079. Keep on the A3079 through Halwill Junction to the next T-junction. Turn left onto the A3072 to Holsworthy. At the next T-junction (approx. 4 miles away) turn right into Holsworthy. Drive through Holsworthy to the A388 signposted Bideford. After approx. 15 minutes you pass Sanders Garage on your right. Carry on for approx. 1 mile and Woodford Bridge is located on the left as the road descends. Journey takes 1.5 hours.
Taxi fare (one way): £70.00
Secondary Airport
Airport: Bristol Airport
Directions to Resort: Pick up signs for A38 southbound. Continue along A38 form approx. 15 miles. Join the M5 motorway signposted the Southwest. Leave M5 at Junction 27 signposted Barnstaple and pick up the A361. Continue along A361 for approx. 26 miles. At Portmore roundabout exit onto A39 signposted Bideford. After approx. 10 miles pick up A386 signposted Torrington. Continue along A386 to Landcross and turn right onto A388 signposted Holsworthy. Continue through Saltrens and Frithlestock Stone. At Stibb Cross turn right (still on A388). Continue for three miles. Woodford Bridge is at the bottom of the very steep hill. Journey takes 2.5 hours.
Taxi fare (one way): £140.00
Services & Amenities
Services & Amenities
Regional Activities
Britain's rich history and natural beauty make short breaks and longer stays abundant with memorable moments. Vibrant cities, picturesque villages and traditional pubs, world-famous museums and galleries, rolling hills and stirring mountain peaks embody these islands. Wherever you go you are sure to be greeted with warm hospitality, from the stirring highlands and lochs in the north to the beautiful south coast, the United Kingdom is full of surprises. Distance from Resort: Beach: 25 km; Marina: 80 km; Shops: 15 km; Supermarket: 11 km
On-site Services
Baby Accessories Catalogue
Baby Bath
Baby Gates
Beauty Salon. Click for details
Beauty Salon
Book Library
Coins Operated Dryer
Coins Operated Launderette
Cot
Gift Shop
Guest Services
Hairdresser
High Chair
Housekeeping Schedule/Service
Laundry Facilities (complimentary)
Mail Box
Massage Services
Parking On-Site (charges may apply)
Public Transport
Shops Hours Monday to Saturday 9am – 5pm, Sunday: 10am -4pm
Wi-Fi (complimentary)
Business Amenities
Copier
Fax
Free High Speed Internet
Nearby Services - 5 Miles/8 Kilometers
ATM / Banking
Grocery
Kennel: Bonnie Days Boarding Kennels, Dobles Lane, Holsworthy, Devon EX22 6JT, Tel: 01409 254028, www.bonniedays.com; 10km from resort.
Nearby Activities
Beach
Bike Trails
Bowling Alley
Cinema
Cycling/Bike Rental
Fishing
Gardens
Golf
Hiking
Horseback Riding
Museums
Shopping
Surfing
Zoo
On-site Activities
Activity Center
Badminton
Clubhouse
Fishing
Fitness Center
Picnic Area
Playground
Pool Table
Shopping
Squash
Table Tennis/Ping Pong
Swimming
Details: The swimming pool (and leisure facilities) opening times can be found by contacting the resort reception desk.
Indoor Heated Pool
News & Events
Dining
Dining
Feather & Hide Bar & Grill at Woodford Bridge Country Club
Pub restaurant and lounge bar opening times (May 2022 onwards)
Tuesday to Saturday 5pm -9pm
Sunday 12pm till 3pm
Closed Monday
Takeaways
Order online for either delivery to your door or for collection (subject to availability).
Farm Shop Opening Times:
Monday to Saturday: 9am-5pm
Sunday: 10am-4pm
All Food & Beverage outlets at this resort are operated by third parties, not Diamond Resorts.

Restaurants & Lounges
Bar/Cocktail Lounge
Grocery
Restaurant
Take away service
Fact Sheet
Fact Sheet
Arrival Information
Check In/Out
24 Hour Reception
At Your Service (Optional): Wake up and start your day in the most nutritious way with our Good Morning Packs delivered to your accommodation. Whether early birds or sleepy heads, our breakfast packs are sure to keep the whole family sunny side up all day long! Please order in advance.
Check In Day: Every day
Check in time: 16:00
Check out time: 10:00
Express Checkout
Hospitality Pack: Within your accommodations you will find a Diamond Resorts arrival hospitality pack consisting of tea bags, coffee and decaf sachets, sugar, salt and pepper, sweetener, and milk.
You Need To Know
Prior to checking in:


Anti-Social Behaviour: Any anti-social behaviour that affects the family-friendly atmosphere of the resort will not be tolerated. Resort management reserves the right to refuse check in or terminate your stay were any guest(s) is displaying abusive or disruptive behaviour that could cause harm or a disturbance to other guests or staff including damage to the property or affecting the enjoyment of guests. In the event such action is taken, resort management will have no further liability or obligation to you and no refunds will be given.

Due to the nature of our resorts, please note that they are not suitable or recommended for stag/bachelor, hen/bachelorette or similar parties.

Hotel Guests Only: Bookings of five or more rooms are subject to the group booking terms and conditions. Full payment must be made 30 days prior to the arrival date. No cancellations or refunds are permitted once booked. Due to COVID 19 restrictions, group bookings can only be processed if they adhere to regional or national rules and mandates.

For Hotel Guests only, the resort requires a valid credit card to charge a refundable security deposit of £100 per apartment upon check in. For Members of THE Club® the deposit is £0.01. Your deposit will be refunded at the end of your stay upon inspection of your apartment(s) however please note the funds will only appear in your account once processed by your financial institution.

Upon check in all guests occupying the unit (incl. children) must present a valid form of ID along with confirmation of your reservation.

Children under 18 are not permitted to stay in the accommodation unless accompanied by a parent or guardian. One child under 24 months old is included in the occupancy level for your apartment. Under no circumstances can the maximum occupancy level be exceeded.

Late Arrival: If you intend to arrive later than midnight on your arrival date please notify the resort as soon as possible or your reservation will be deemed as a 'no show' and may be cancelled.

All apartments are self-catering. Sofa beds will not be made up on arrival. Apartments are not cleaned daily during your stay - a cleaning schedule will be provided upon check in.

Special requests for specific apartment locations and views cannot be guaranteed. The hotel/resort will do try to accommodate your requests; however, they are based upon availability at the time of your apartment assignment at check-in.

Pets not allowed (except assistance dogs).

Remote location: This means a car is essential (there are limited bus and taxi services). Mobile (cell) signal is limited. The resort is also steep in places so can be challenging for wheelchair users.

Free Wi-Fi is available at the property.
Resort Details
Management
Resort Manager: Simon English
Phone
Rental Phone: +44(0) 800 358 6991
Resort/Hotel Size
Number of Accommodations: 103
Number of Floors: The main building is an old 15th century coaching inn. There are 2 floors within the main building, the clubsuites are on the 2nd floor. The lodges are within the resort grounds. The apartments are on 3 floors.
Special Information
Highlights: The main building is a beautiful old 15th century thatched coaching inn. The resort is in the middle of the lovely North Devon countryside with many attractions within a short driving distance. The resort is also home to various wildlife including peacocks and ducks.
Accessibility
Accessibility
Terrain
The resort is positioned on a hill with various gradients and inclines around the site. The majority of speed bumps have been adapted for wheelchair users. Internal and external demarcation to steps.
Communal Areas
Reception
Accessible with the aid of the portable ramp. Handrails are installed along all steps in Reception. Lowered Reception desk.
Bar/Restaurant
Accessible. Level access.
Lounge
Accessible via Reception. A small gulley/gutter at the entrance (external) has to be crossed which might prove difficult if unaided.
Entertainment
Held in the Leisure Centre and accessed by a lift. Accessible parking is close by.
Leisure Centre
Designated accessible parking bay. Pool hoist. Accessible toilet and changing facilities.
Parking
Designated accessible parking bays available. Accessible accommodation has designated parking bays.
Accessible Accommodations
Partially Wheelchair Accessible Accommodation
Suitable for travelers with restricted walking ability who may need a wheelchair. Some areas within the accommodation and exterior are accessible. They have electric beds, adapted bathroom and special high backed chairs (kitchen units/work surfaces are standard height).
We offer 5 accommodations in total: 1 Studio, 2 one-bedroom accommodations and 2 two-bedroom accommodations.
All Accommodation
Majority of units are duplex and therefore have internal stairs. There are a small number of units on one level available upon request. External steps have warning strips.
Equipment Available (Upon Request)
Please follow the link(s) below to our Accessibility Aid Catalogue with a wide range of complimentary items available to lend to members, owners and guests for your comfort during your stay (subject to availability).
Measurements for Equipment Available Upon Request
Pool hoists: Weight limit 300 lbs or 136 kg
Wheelchair: 48 cm wide (seat); weight limit 100 kg
Wet wheelchair: 47 cm high (seat) and 44 cm wide (seat); weight limit 190 kg
Shower chair: adjustable from 58.4 cm to 71.1 cm; weight limit 125 kg
Accessible Outings and Excursions
The Big Sheep
The Big Sheep is Devon's largest amusement park based in Bideford which is only a 20 minute drive from Woodford Bridge Country Club. The park is great for all ages and has a variety to see and do. They have lots of animals such as puppies, kittens, lambs, pigs, horses, goats and much more! There are lots of fun rides such as rollercoasters and tractor rides. Is a large site with stairs however all stairs have handrails and the staircases are not steep to allow an easier climbs. Where there are steps outside there is also ramps provided if people are unable to use stairs. On the steeper staircases there are handrails on both sides. Hand rails on all stair cases on both sides where possible. Outdoors they have ramps alongside stairs, the ground is level so it's easy when walking. The site is suitable to independent wheelchair users as it has the ramps, disabled parking, wide doorways and level grounds however I would recommend to come with someone who can help if needed. Most of the grounds is made from concrete so it's level and easy for the wheels on a wheelchair. Very large bold signage around the park and they offer maps, menus and paperwork in bigger and bolder fonts than normal. Unfortunately they don't have braille on site. They don't have any hearing aids but they are happy to be contacted in advance so that they can tailor their approach to individual needs. There are several well-marked and clear disabled toilets at The Big Sheep that are plenty big enough for wheelchair users. The car park at The Big Sheep is very large and on a slope. Nearest to the entrance there is designated parking bays for disabled guests visiting the park. In the restaurant there are lowered counters for disabled guests. There is adapted picnic tables and dining tables for wheelchairs. There are career staff members to assist and help any guests who require it free of charge. The Big Sheep can hire out wheelchairs, they can arrange special meals such as liquidised or cut up and also arrange priority ride passes.
Proximity/Accessibility to Local Supermarkets/Shops/Etc.
Shopping centres of Bideford Park and Quay - fully accessible with toilet facilities. Morrisons in Bideford - ASDA in Bideford Waitrose in Holsworthy.
Atlantic Village shopping centre. Roadford Lake, West Ward Ho!, Instow and Summerleaze Beach (Partially accessible).
Public Transport
Number six taxis; accessible taxis available during the day time. Disabled access available on local buses.
Holsworthy Cars – large vehicles available, although persons with mobility impairments would have to be removed from wheelchair.
Haemodialysis Clinic Close to Resort
North Devon Kidney Unit, approximately one hour's drive from resort
Address: Widgery Drive, South Molton, EX36 4DP
Contact: Yvonne Wood on 01392 402194
E-mail: rde-tr.holidayhaemo@nhs.net
Meet the Resort Accessibility Ambassador
Our Resort Accessibility Ambassadors will assist you with any accessibility requirements prior to and during your stay to ensure it is trouble free.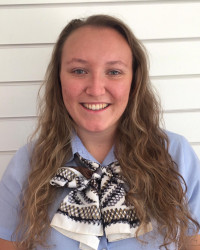 Francesca Traxton
Francesca.Traxton@diamondresorts.com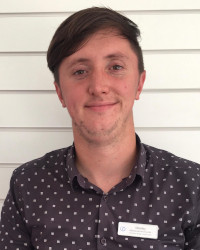 Wesley Weeks
Wesley.Weeks@diamondresorts.com
Accessibility Ambassadors will be wearing this distinctive badge:

We care, ask me how.
Accessibility Photo Gallery
Weather
Destination Guide
Destination Guide