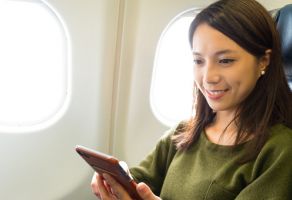 The main thing about dressing for air travel is comfort. Because of cramped seating and various temperature changes on flights, staying as comfortable as possible is very important.
Suggested apparel:
Comfortable shoes that are easy to take on and off if you don't have TSA pre-check.
A sweater or a long cardigan is perfect to use as a blanket, a wrap around your neck or simply as an added layer over lighter clothes.
Compression socks are especially useful on long flights to help prevent DVT...
Read More